Dr Harold Goodwin has worked on 4 continents with local communities, their governments and the inbound and outbound tourism industry. He is a Professor Emeritus and a Senior Fellow at the Institute of Place Management at Manchester Metropolitan University, Managing Director of the Responsible Tourism Partnership and adviser to the World Travel Market on its Responsible Tourism programme at WTM London, Africa and Arabian Travel Market. He chairs the panels of judges for the Global Responsible Tourism Awards and the other Awards in the family in Africa, and India.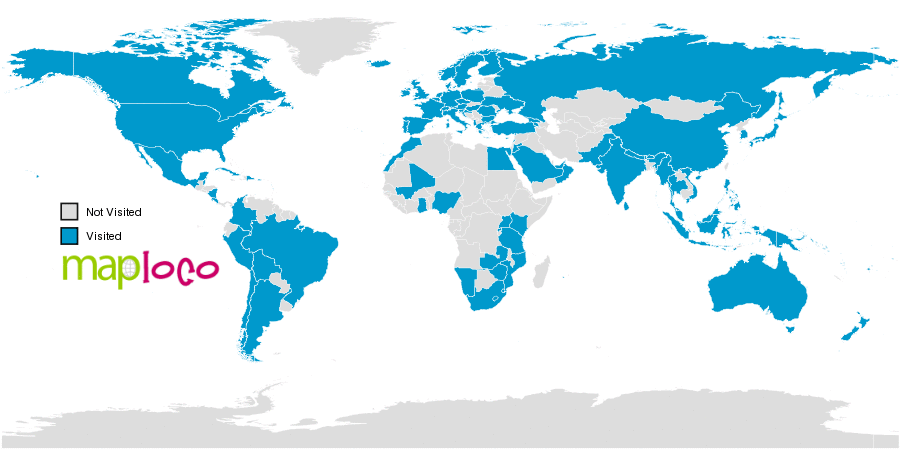 Harold researches on tourism, local economic development and poverty reduction, conservation and responsible tourism working with the industry, local communities, governments, and conservationists. Harold also undertakes consultancy and evaluations for companies, NGOs, governments, and international organisations.
Harold founded the ICRTD series of International Conferences on Responsible Tourism in Destinations in 2002, he co-chairs the conferences with the local host organisation. He is also the Founder Director of the International Centre for Responsible Tourism which he founded in 2002 and co-chaired the side event at the WSSD on Responsible Tourism in Destinations and drafted the  Cape Town Declaration. With two decades of experience around the world, he wrote the 2022 Responsible Tourism Charter which was launched and signed on Magna Carta Island. He is an adviser to the Sustainable Hospitality Alliance.
UNWTO Secretary-General Taleb Rifai on Harold Goodwin's contribution to Responsible Tourism
Podcast for Gorilla Highlands February 2022 

"It was a no-brainer whom to invite as our guest for the 11th episode of SEE AFRICA BREATHE AFRICA focused on responsible tourism (we cut it down to 17 minutes only, to be as user-friendly as possible). Who would be your top mark if you were to discuss the Catholic Church? Pope Francis of course! To me — and probably to thousands of others who have listened to Harold Goodwin in lecture rooms, at trade fairs and elsewhere — Pope Harold is the spiritual leader of tourism the way it should be.
It was his stature that impressed me, but it is his personality that will move you when you hear Goodwin on the podcast. One could argue against his definitions of competing terms, but you can't miss his passion, sharpness of thought and provocative ideas. We have had many a remarkable personality on the show, but this is our peak thus far … There were more than a dozen participants on our Tuesday Zoom call but most of them have opted to shut up and just take in Harold's conviction and expertise.
Meeting Harold Goodwin was my highlight of the 2015 World Travel Market, having been sent there by a UTB/UNWTO/UNDP pro-poor tourism project. In a massive exhibition hall in London, the budding Gorilla Highlands Initiative was to get world exposure — but the most profound actual revelation was our first contact with the ideas championed by Goodwin. They affected everything we have been doing ever since."
As a consultant and researcher, he worked on four continents. His biggest claim to fame may be the 2002 Cape Town Declaration on Responsible Tourism …

Twenty years on, we certainly shouldn't be self-congratulatory. Not enough progress has been made," summarises Goodwin.
One of his biggest regrets is that he hasn't spent as much time with consumers as he has with destinations and travel businesses. "We should find the Greta Thunberg of tourism," he says. Harold has realised that it is consumers who will most likely drive adoption of responsible practices, who will be top protectors of what matters.
But he did have some very direct involvement in the responsible tourism industry too. With one of his students, Justin Francis, he co-founded Responsible Travel, a British company. Harold eventually sold his shares to avoid conflicts of interest; he was often contracted by the UK government and could theoretically work in the company's favour. He quotes Francis when asked about customer benefits of responsible tourism: "I can't tell the difference when I taste it between fairly traded coffee and unfairly traded coffee, but if I go on a responsible holiday, I do experience the difference."
Still, he emphasises, we should not forget that the responsible tourism mantra making better places for people to live in and better places for people to visit should never ever be switched and give priority to visitors. It's the benefits to the local communities, their culture and their natural environment, that must always come first. "  more
A pen sketch from June 2011
"Goodwin, a professor of Responsible Tourism at Leeds Metropolitan University, is a person who cannot be easily missed. He is a stocky teddy-bearish man with a square ruddy face adorned by a salt and pepper beard and fitted with twinkling blue eyes. Yet, he managed to remain nearly invisible right through the two-day symposium, intervening only at critical moments. "I was here to listen to what you had to say and spread the word to the rest of the world…." R Ayyappan, Express News Service
Beyond the tourist sites and sights  11 September 2020
Twitter
Facebook
Linkedin
YouTube
Contact email harold@haroldgoodwin.info  (please note that I do not host guest blogs) 
2023 Travel 
20 February – 6 March India 
7-14 March writing TPCC
15 -20 March Scotland 
24 March – 7 April South Africa
08 April – 18 April France holiday
19 – 30 April LED Writing
1-4 May ATM Dubai
11- 22 June Finland 
7-10 September Ludlow Food & Drink Festival holiday